Turn It Up: The power of music
is a multi-sensory exhibition exploring our relationship with music and how it affects our bodies and minds. It considers why certain music can make us feel different emotions and how it might influence what we buy, as well as how it can be used to boost health and wellbeing and improve sleep. The first half of the exhibition looks at the innate human urge to create music and where our ingenuity and technological innovations have led. The second half is more reflective, thinking about the effect music has on us as individuals.
We worked closely with the exhibition designers All Things Studio and the museum's curatorial team to design a visually playful and sonically immersive exhibition. The graphic design took inspiration from György Ligeti's experimental electronic composition Artikulation and its graphic score created by Rainer Wehinger, using colourful blobs and squiggles to reflect changes in timbre and pitch. These visual characteristics were redeployed in 2- and 3-dimensions to define pace and space through the exhibition. The design uses a limited palette of environmentally sustainable and responsibly sourced materials comprising cardboard tubes, papers and coloured wood fibre panels. The typographic design is wrapped up in Ekarv's principles of writing text for visitors in multi-sensory environments.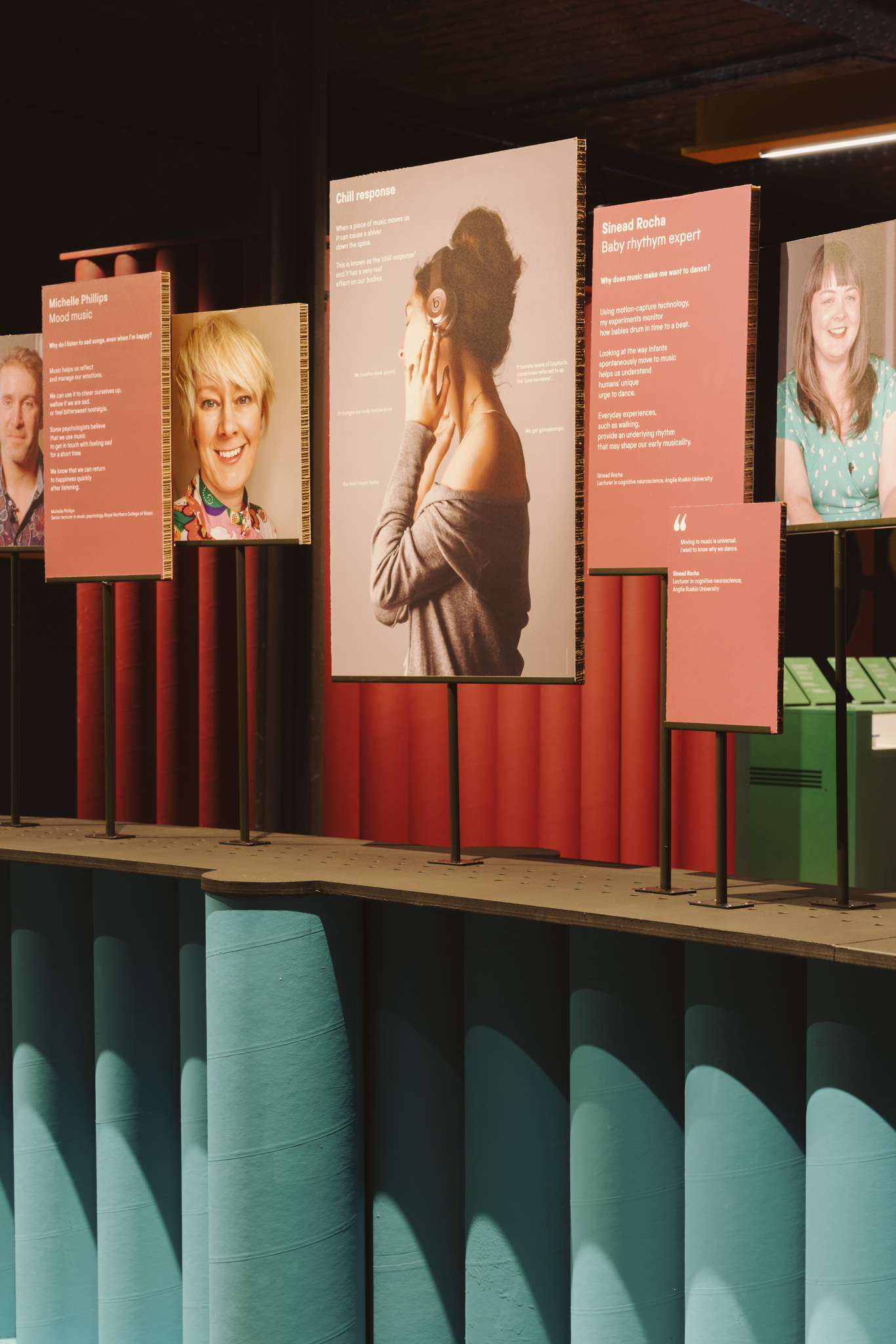 All rights reserved. David Sudlow Designers assert their moral rights to the work shown here. Much of it has been authored in collaboration with others and we share those moral rights with our co-authors.

No
part of this website may be reproduced in any form of by any means without permission in writing from David Sudlow Designers. Photographs not by David Sudlow Designers are credited separately and the copyright of those images remains with the named photographer.
David Sudlow Designers
546–547 Royal Exchange
Old Bank Street
Manchester M2 7EN
Registered in England and Wales
No. 9352226
VAT No. GB305225150