The Archbishop's Palace Southwell
2014
A project with Simon Leach Design
HLF-funded
Grade-I Listed Building and Scheduled Ancient Monument
Conservation architecture by Mark Goodwill-Hodgson
The Minster's Needlework Guild was led by Hilary Tinley
Specialist stone carving by Bonsers Restoration
Photography by Phil Durrant
Between 2012 and 2014 we worked with Simon Leach Design designing the interpretation scheme for the restoration and re-presentation of the Medieval Archbishop's Palace at Southwell Minster – a Grade-I listed building and Scheduled Ancient Monument of significant religious and historical importance. The design draws upon the human and social history of the site to create non-intrusive interventions, using window seats, fireplaces, recesses, niches and discreet surfaces to embed interpretation within the architecture. The visitor experience is augmented by an immersive ambient audioscape that entices people through the building.
In addition to the interpretation design we were also comissioned to create a new identity for the Archbishop's Palace and to undertake a wayfinding review for the Minster site leading to new signage design. The design encompassed active participatory projects with the Minster's needlework guild and special commissions for local stone carvers. Visitors can now see areas that were previously inaccessible and gain a greater appreciation of a site that is of national significance.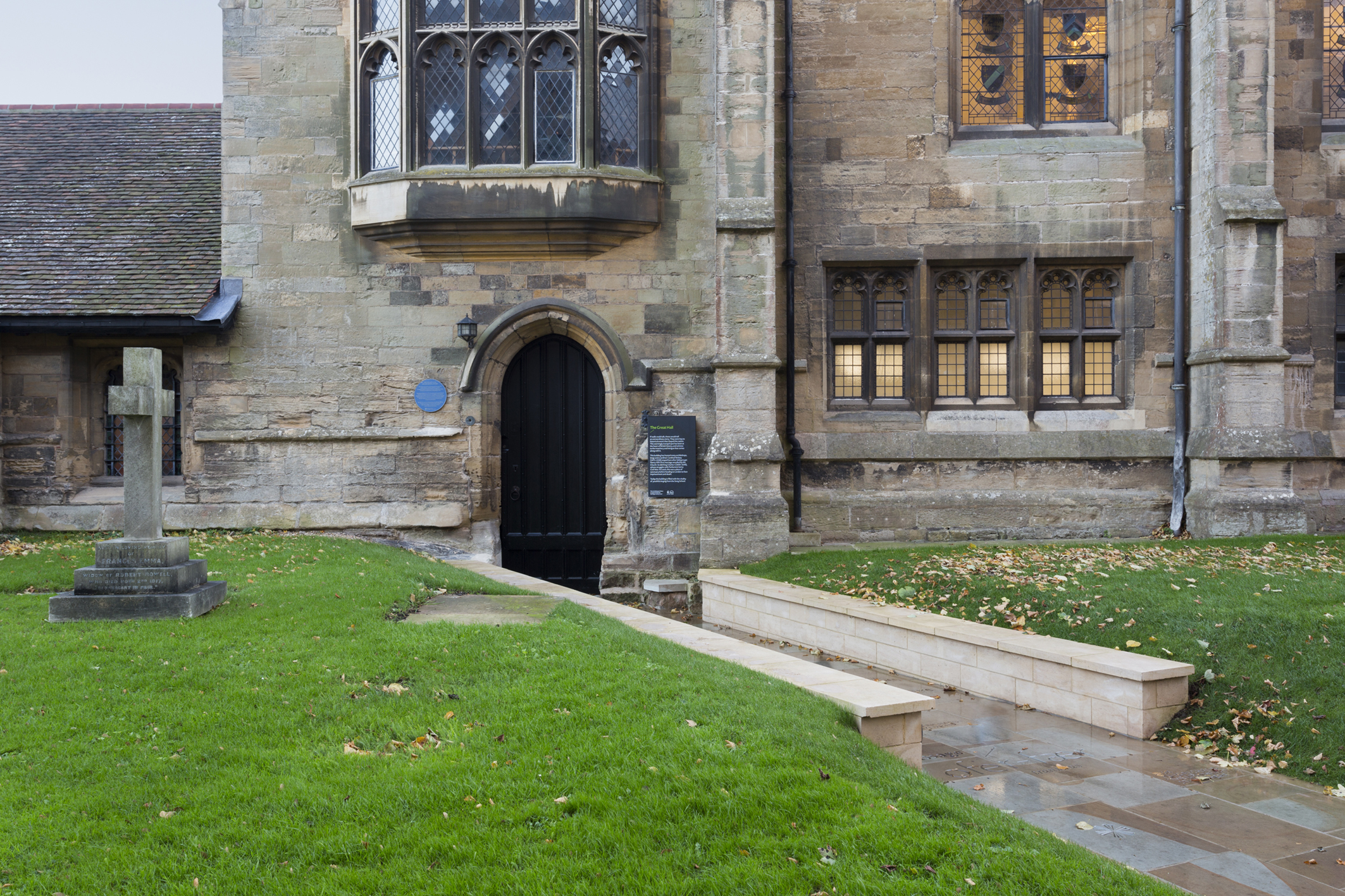 All rights reserved. David Sudlow Designers assert their moral rights to the work shown here. Much of it has been authored in collaboration with others and we share those moral rights with our co-authors.

No
part of this website may be reproduced in any form of by any means without permission in writing from David Sudlow Designers. Photographs not by David Sudlow Designers are credited separately and the copyright of those images remains with the named photographer.
David Sudlow Designers
546–547 Royal Exchange
Old Bank Street
Manchester M2 7EN
Registered in England and Wales
No. 9352226
VAT No. GB305225150