Redhouse, Merthyr Tydfil Old Town Hall
2015
A project with Nick Bell Design
HLF-funded
Grade II* Listed Building
Exhibition architecture by Nick Coombe Architecture
Interpretation by Kate Hulme
Welsh script and translation by Rhodri Owen
AV consultancy BlackBox AV and Engage Productions
Voice/Over audio artists by Soho Voices and Lip Service
Build by Standard8
Photography by James Morris
The Old Town Hall in Merthyr Tydfil re-opened on 1 March 2015 following its radical redevelopment into a new arts, education and cultural centre. We worked with Nick Bell Design and Nick Coombe Architecture on the year-long project creating exhibition installations throughout the building, combining graphic design, voice-over audio recording, designs for new carpets and interior features. The project captured the rich political, industrial and social history of the town as a catalyst for renewed cultural investment.


We directed the dramatisation of historcial written personal accounts as newly-voiced oral histories, giving visitors the chance to listen to previously 'hidden' community memories. These were integrated into graphically-charged, archive-inspired installations, installed throughout the public front-of-house areas. The project as a whole transformed what had become an abandoned Grade II* listed building into a new FE Performing Arts and Media College, cultural hub and heritage asset.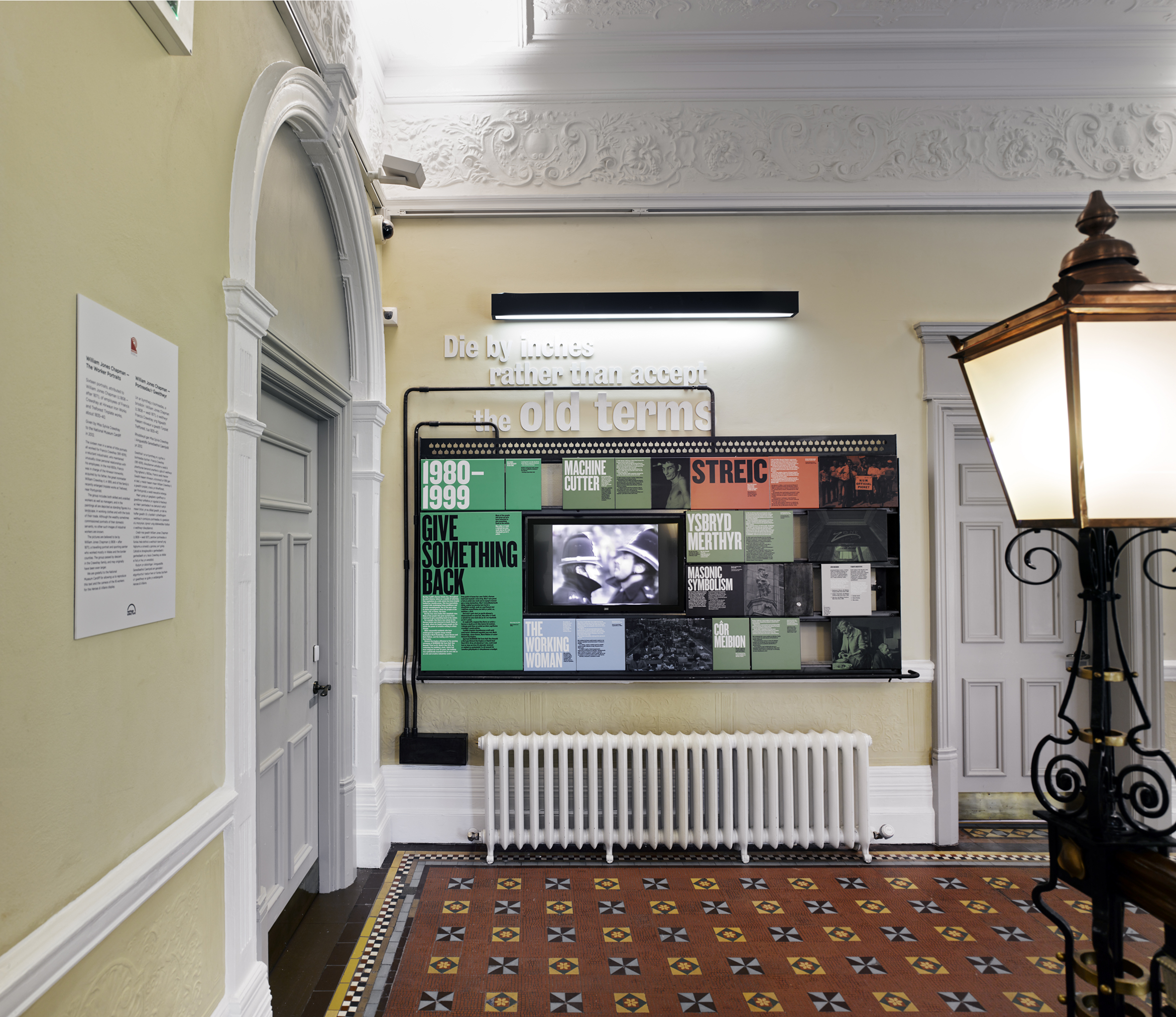 All rights reserved. David Sudlow Designers assert their moral rights to the work shown here. Much of it has been authored in collaboration with others and we share those moral rights with our co-authors.

No
part of this website may be reproduced in any form of by any means without permission in writing from David Sudlow Designers. Photographs not by David Sudlow Designers are credited separately and the copyright of those images remains with the named photographer.
David Sudlow Designers
546–547 Royal Exchange
Old Bank Street
Manchester M2 7EN
Registered in England and Wales
No. 9352226
VAT No. GB305225150