Pendennis Castle, Cornwall
2018
A project with Simon Leach Design
Grade-I Listed Building and Scheduled Ancient Monument
Film and av projection design by Elbow
Specialist illustration by Lisa Maltby and Patrick Biddulph
Lighting design by Dha Designs
Specialist model making by Darius Wilson
Exhibition build by Benchworks
Graphic production by Stylo
Exterior signage fabrication by Rivermeade
Photography by Graham Gaunt
In 2017 English Heritage appointed us to redesign the visitor experience at both Pendennis Castle and St Mawes Castle, either side of the Fal Estuary in Cornwall. Both castles were built in the 1540s as part of Henry VIII's original coastal defences. Both are Grade I listed and Scheduled Ancient Monuments. The new design for Pendennis Castle re-ordered the site to focus on its Tudor origin and also how it was subsequently adapted 375 years later during both the First and Second World Wars.
Visitors are free to choose how they experience the site, with interpretation designed to strike a balance between experience-seeking, 'kids-first' families and the 'culture-seekers' looking for authenticity.
The Tudor Gun Tower displays were 're-organised' with its two gun floors completely redesigned as a narrative-led, immersive shadow-play drama about defending the estuary from enemy ships. New interpretation panels and furniture provide historical context and a deeper understanding of the stories being told. An illustrated puzzle trail, co-desigend with illustrator Lisa Maltby, encourages families to explore the hidden corners. The Second World War observation post and gun battery were also redesigned to enhance their sense of place and their commanding views out to sea. Pendennis Castle is home to a significant gun collection spanning 500 years and the old Field Train Shed was converted into a new gun gallery to show off the best examples and to highlight the ongoing conservation work that English Heritage oversees.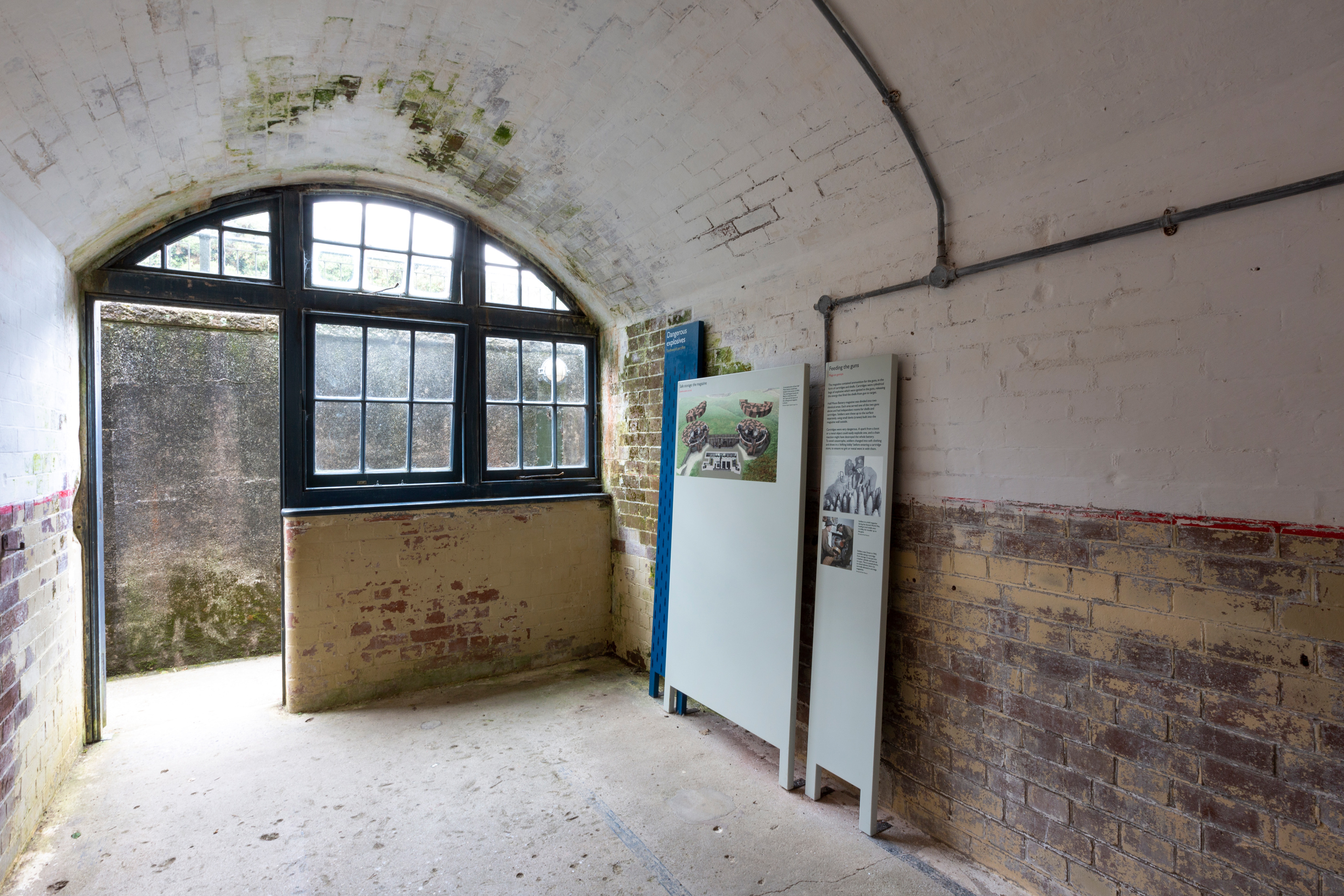 All rights reserved. David Sudlow Designers assert their moral rights to the work shown here. Much of it has been authored in collaboration with others and we share those moral rights with our co-authors.

No
part of this website may be reproduced in any form of by any means without permission in writing from David Sudlow Designers. Photographs not by David Sudlow Designers are credited separately and the copyright of those images remains with the named photographer.
David Sudlow Designers
546–547 Royal Exchange
Old Bank Street
Manchester M2 7EN
Registered in England and Wales
No. 9352226
VAT No. GB305225150