Marvellous & Mischievous: Literature's Young Rebels
York Art Gallery
10 February – 4 June 2023
A British Library Touring Exhibition*
A project with Simon Leach Design
New interpretation by Sarah Shaw
Exhibition build by York Art Gallery
Graphic production by HBA

*Originally designed by us for The British Library in 2019

Articles
Charles Hutch Press, 23 February 2023
York Art Gallery approached us and Simon Leach Design to work with them to redesign this successful children-focussed exhibition for a run in their main show galleries. We designed the original exhibtion for The British Library in 2019 and this is the last stop on four-year UK tour. The exhibition is a showcase for children's literature from the last 300 years, asking us to consider what makes a young 'rebel' in children's stories. It includes a first edition
Pippi Longstocking
, the first UK edition of
Anne of Green Gables
, original
Tracy Beaker
illustrations, a page of Roald Dahl's handwritten draft for
Matilda
and original
Clarice Bean
artwork.
We reformatted the original design to make the most of the two show galleries at York Art Gallery. The colourful and distinct visual motifs and assets were retained. New display plinths and cases were produced and as at The British Library were set lower than usual so everything is more at eye level for younger visitors. The second gallery was dedicated to immersive engagement and group activity, with a completely new design scheme for the walls.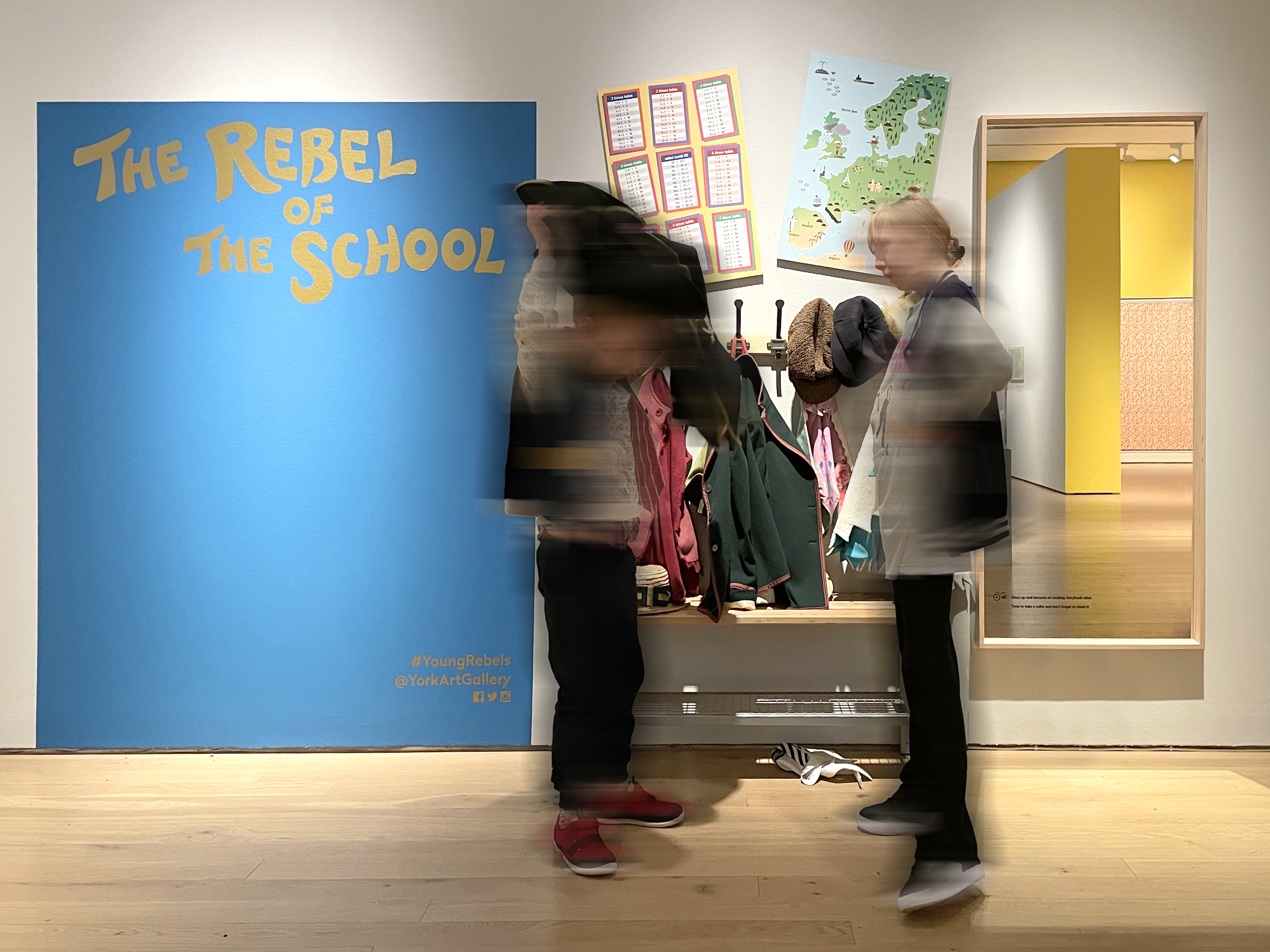 All rights reserved. David Sudlow Designers assert their moral rights to the work shown here. Much of it has been authored in collaboration with others and we share those moral rights with our co-authors.

No
part of this website may be reproduced in any form of by any means without permission in writing from David Sudlow Designers. Photographs not by David Sudlow Designers are credited separately and the copyright of those images remains with the named photographer.
David Sudlow Designers
546–547 Royal Exchange
Old Bank Street
Manchester M2 7EN
Registered in England and Wales
No. 9352226
VAT No. GB305225150