Making Home
was a research exhibition created to collect people's thoughts and opinions about what the idea of home means to them? It was a project by the University of Birmingham designed to help inform ongoing research into homelessness, migration and an ageing population. The findings will feed into a series of special projects in 2023.
We worked with Simon Leach Design and Heritage Interactive to create a colourful, modular exhibition design, which can be reconfigured for future uses. The gallery space at The Exchange was formally a safety deposit box vault – its low ceiling and restricted fixing points posing unique design challenges. The exhibition is centred around inviting visitors to leave their mark, by placing a dot against an answer they agree with most, by writing or drawing a postcard, or by leaving a video message.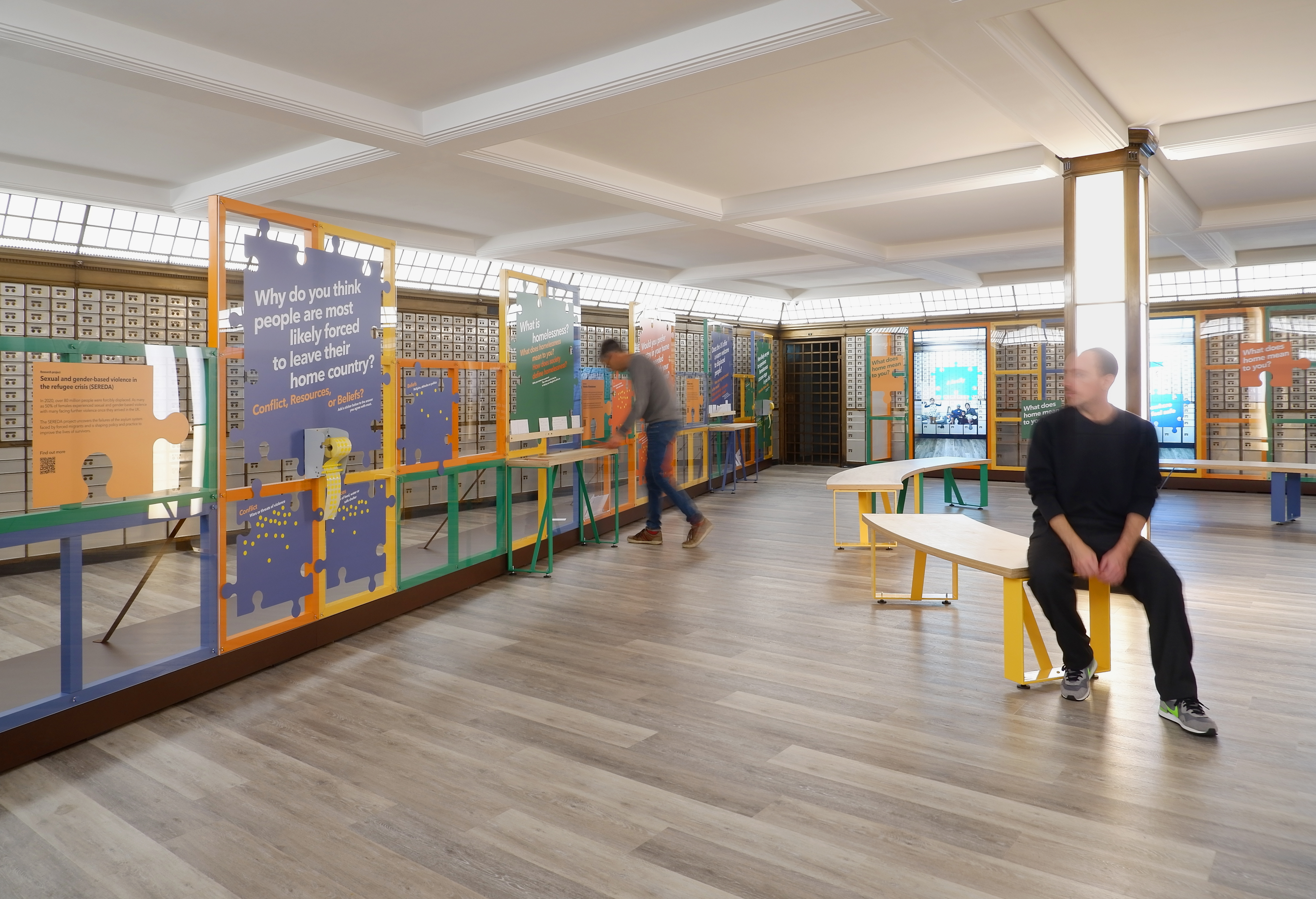 All rights reserved. David Sudlow Designers assert their moral rights to the work shown here. Much of it has been authored in collaboration with others and we share those moral rights with our co-authors.

No
part of this website may be reproduced in any form of by any means without permission in writing from David Sudlow Designers. Photographs not by David Sudlow Designers are credited separately and the copyright of those images remains with the named photographer.
David Sudlow Designers
546–547 Royal Exchange
Old Bank Street
Manchester M2 7EN
Registered in England and Wales
No. 9352226
VAT No. GB305225150